With our traditional techniques accumulated from the Edo period, we carefully bake the dough with fresh shrimp to deliver a rich-roasted aroma.
Yukari ( 縁 ) also mean  "Affinity" and this makes it an ideal and thoughtful corporate gift. 
Flavours: shrimp (1 piece of cracker contains about 7 shrimps)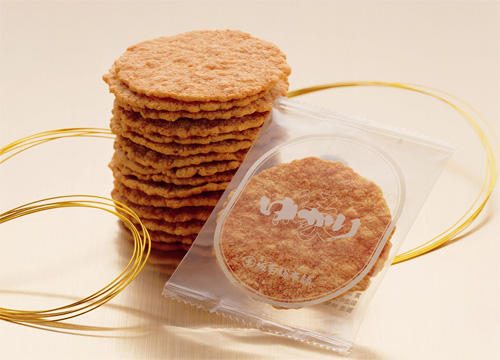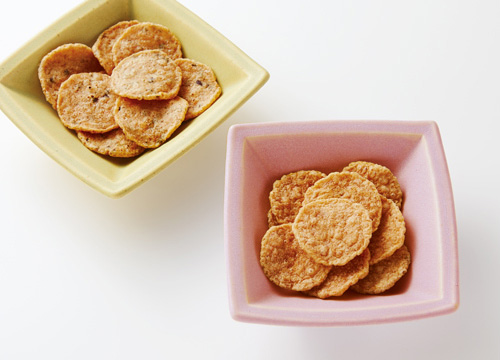 For this crunchy savoury with fresh aftertaste, the dough mixed with the harvest from the sea is deep-fried to keep its scent and deep flavour. 
Just the right bite size for the daily munch and a great gift for family and friends. 
Flavours: Shrimp, Scallop, Mix ( shrimp & Scallop )
The blessing of nature in Japan, the abundant harvest from the sea and the field, is represented with these eight unique distinctive flavour.
A gift that is beautiful and heartwarming for both business and family.
8 flavours in one packet: Hime Yukari, Snow Crab, Shrimp with Green Seaweed, Grilled Shrimp, Shrimp Rice Crackers, Egg Cracker, Green Tea and Seaweed Rice Cracker.